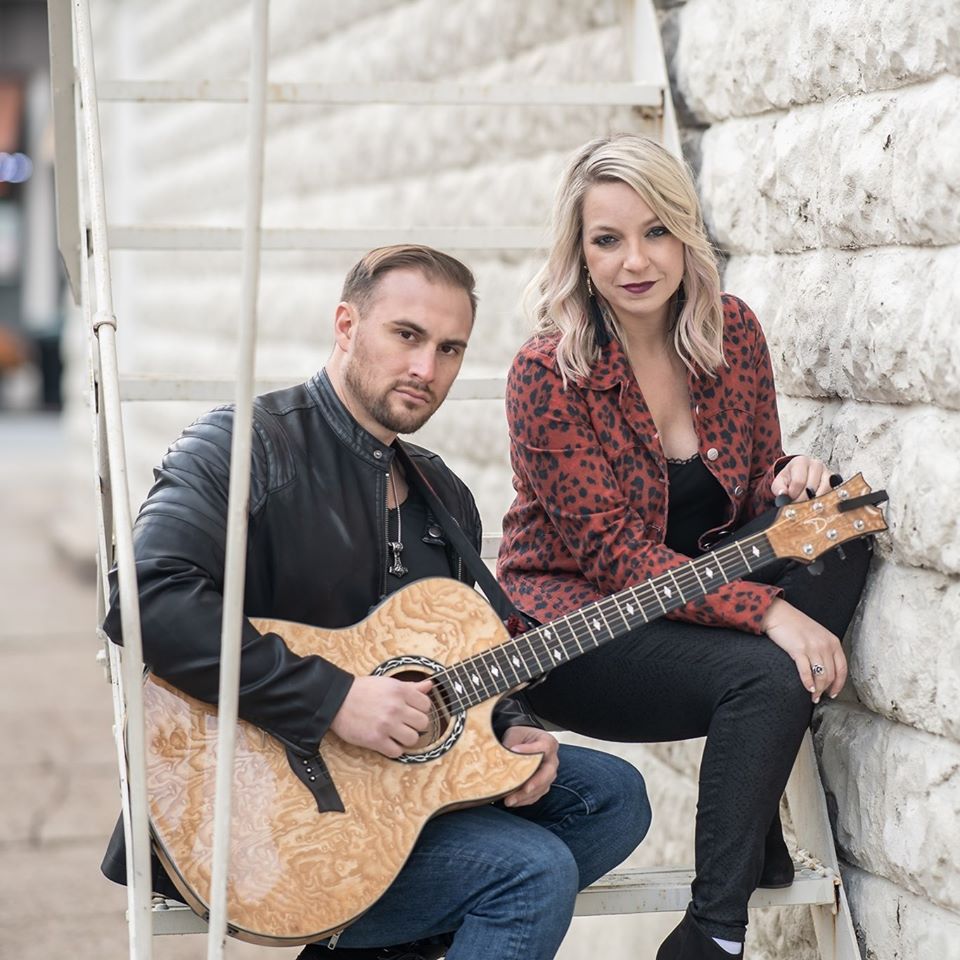 October Rose
Join us on August 23rd, at 8pm, for a live-streamed concert from October Rose. More info coming soon! Click here for all the latest updates.
Since their formation, October Rose's momentum grows stronger by the day. "Heartbreak Song," the emotional song that started it all, gained critical acclaim and traction on the country music charts. And with a rigorous schedule of performing all over the country, this duo continues to win audiences over with their energetic stage performances. "We've already opened for awesome acts like Jake Owen,  Russell Dickerson, Jimmie Allen, High Valley, Tyler Rich, and Jordan Davis," Leanne says of their performance credits. "We're excited to bring our fans new music."
​Their debut EP, "All In" features six songs, including the motivational title track. "'All In" is our follow-up to 'Heartbreak Song," in that it epitomizes the strength of our partnership as a duo and our desire to go 'all in' with our dreams," says Derek. Produced, engineered, and mixed by Chris Badami of Portrait Recording Studios, their debut EP is a labor of love and a testament to their unique style of writing and performing.
With their unmistakable chemistry and a contagious, rock-infused sound, October Rose is undoubtedly a formidable and unstoppable presence in country music. It's clear to see that the same fate that brought them together will move them toward their mutual dream. October Rose is busy promoting new music for 2020.
All Sessions By October Rose
Stream Live
August 23, 2020
8:00pm-8:45pm
https://www.facebook.com/Octoberrosecountry